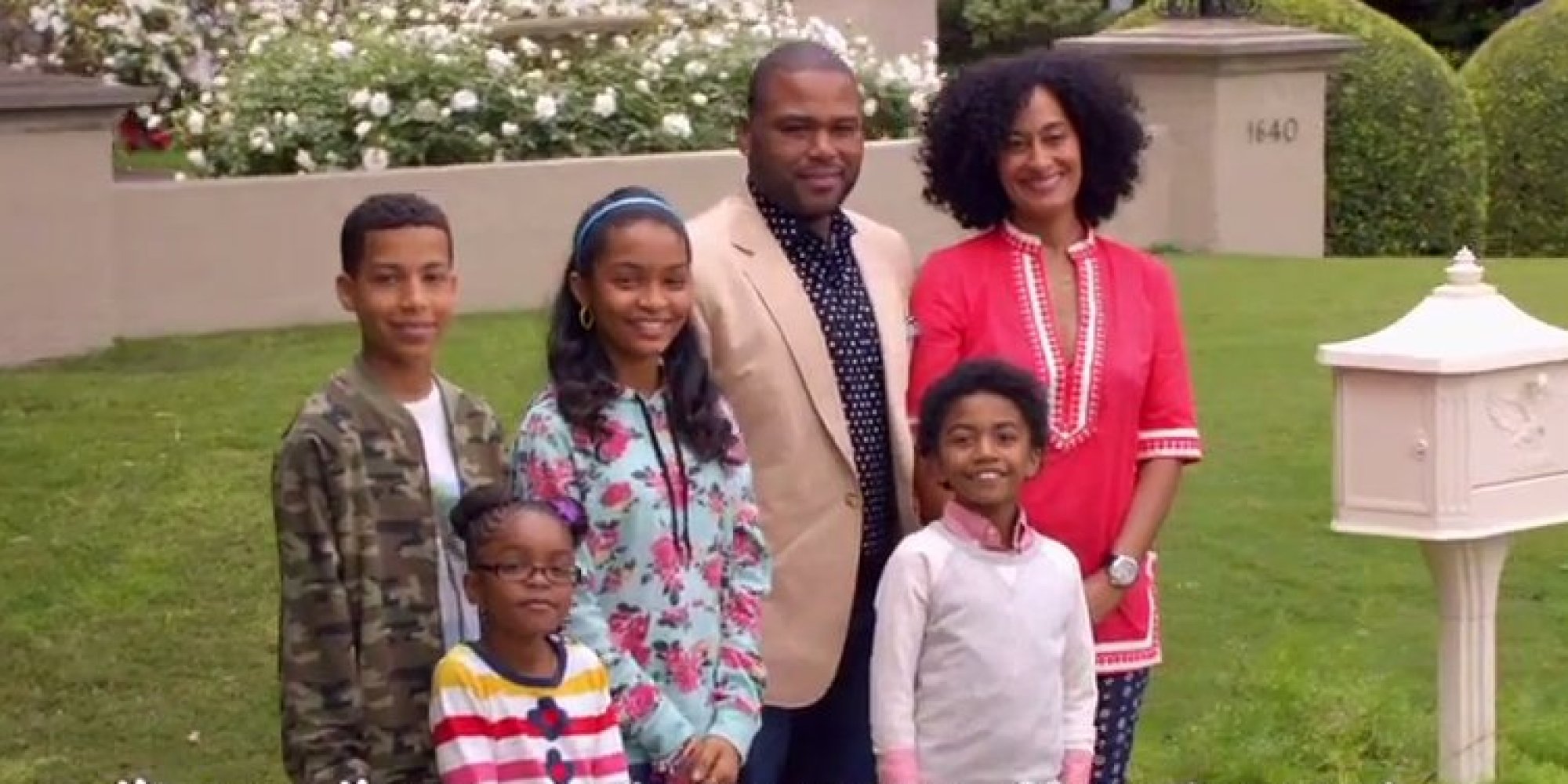 There I was, checking my news feed on Facebook this morning, when I came the post 'Black-ish': a Horrible Parody of Black Family Life on The Huffington Post.
I was intrigued by the bold headline, so I clicked on it.
Althugh I respect the post's writer, Frances Cudjoe Waters opinion of the Anthony Anderson, Tracee Ellis-Ross, Laurence Fishburne ABC vehicle, I totally disagree with her that "Black-ish" is horrible.
Below is my Facebook response to the post with a few tweaks here and there:
Sooo, I shouldn't watch the only black comedy on network TV because of the pilot?
Sooo, there's no chance for "Black-ish" to improve?
Come on now?!?
So what am I supposed to watch?
Ricky Smiley's
show or
Love That Girl
on TV One? (like I never seen any stereotypes on those shows).
Look, I was a big fan of "The Cosby Show" and especially "A Different World", but we have to stop comparing every black comedy to those shows. (The Cosby comparisons are off base anyway as "Black-ish" leans more towards the underrated brilliance of Chris Rocks "Everybody Hates Chris" than Cos' 80's gems)
No offense to the writer, but at least I can see a married black couple as lead characters on network TV, which something I can not say I see on any Shonda Rhimes' show.
Do I admire Shonda Rhimes? Of course, I am still a "Grey's Anatomy" watcher and I have always been long time Kerry Washington fan, but on "Scandal", Olivia Pope was first sleeping with a married man and now is sleeping with a killer.
I am not knocking the storyline, but if critics are going to knock "Black-ish" after one pilot, then we have to take apart Shonda Rhimes' shows too... but that would be counterproductive.
So just like I will keep watching the craziness on "Scandal," I am going to continue to watch the muliti-generational African-American family on "Black-ish".
Depending on your comedic tastes, the pilot wasn't nearly as bad as the critic wrote. "Black-ish" is not a broad , laugh out loud classic comedy like "Martin" or "Sanford & Son", its one that makes you think like "Scrubs" with a "Chappelle Show" twist (there were lot of truths about Race and stereotypes in the first episode that most minorities know are true).
If we are now going to judge the success of comedies on pilots, then the underwhelming "Seinfeld Chronicles" would have never became the syndicated monster known as "Seinfeld,"(which made Jerry Seinfeld and Larry David, not rich,but wealthy (
check out Chris Rock's stand up to see the difference
.))
Now if "Black-ish" doesn't grow, fine I'm out; but I am not bail because of the pilot or that the name of doesn't meet some kind of TV high standard ( "Big Bang Theory" or "My Name is Earl" anyone?)
We as African-Americans need stop knocking black shows if it does not reach 80's Cosby-like excellence. If you don't like it fine, but don't complain there are not any black comedies on network TV, when you didn't give the only one on network TV a chance to grow.
It's funny, I remember how some African-Americans knocked the "Cosby Show" for not being a "realistic" portrayal of African-American life, because Cliff was a doctor and Claire was a lawyer (this criticism ultimately led to Martin's popularity on Fox in the 90's as Cosby's NBC numbers waned) .
It's interesting how that irrational discussion about The Cosby Show "realism" doesn't come up anymore and now we're knocking another African-American show for the same thing.